Can you believe it, we actually have real chocolate samples!  Now to find out what people think of our very first prototype...
Click here to subscribe on Android or Apple iTunes  
I'd love to hear from you!
Get in touch by email simon@bitesociety.com or @bitesociety      Or on social  
Instagram
Facebook
Twitter 
Youtube
Show notes

It was such an exhilarating experience experience seeing the first samples arrive, picking them up literally an hour before the happy hour taste test was due to start:


I wonder what people thought of this guy being so excited in the train platform about a box.

Then rushed straight to the venue, said hi to some friends I knew and opened up the box....


It's real!

Then went around and and got people to try it, recording their reactions for the podcast
All up managed to get about 15 people to try it out...

It was also my friend Wendy's birthday, so that was double cause to celebrate:




All up what an exciting evening.  I was buzzing for hours after, and immediately went back to the office to write down all the notes, tally up scores and pull together a report with feedback to pass back to the co-packer: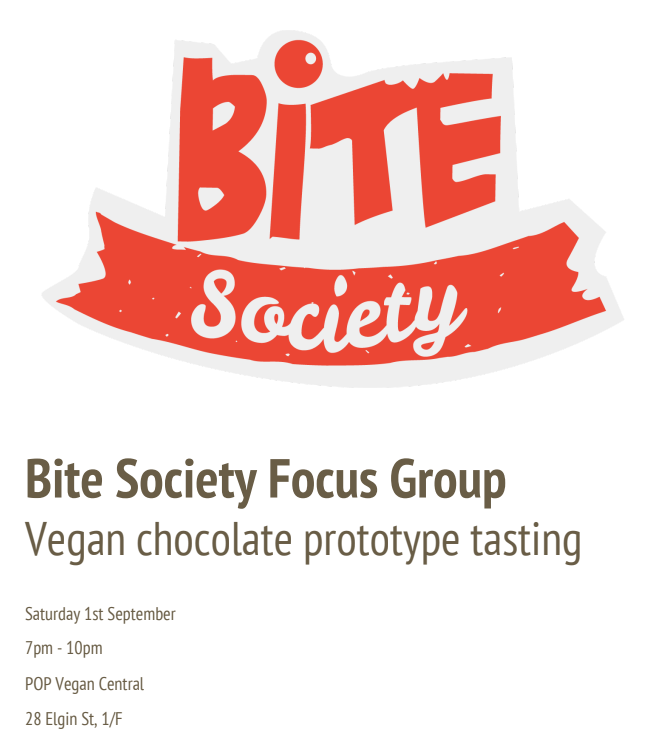 ps - Here's a link if you'd like to take a peek

So... first prototype done, now the iteration process begins...